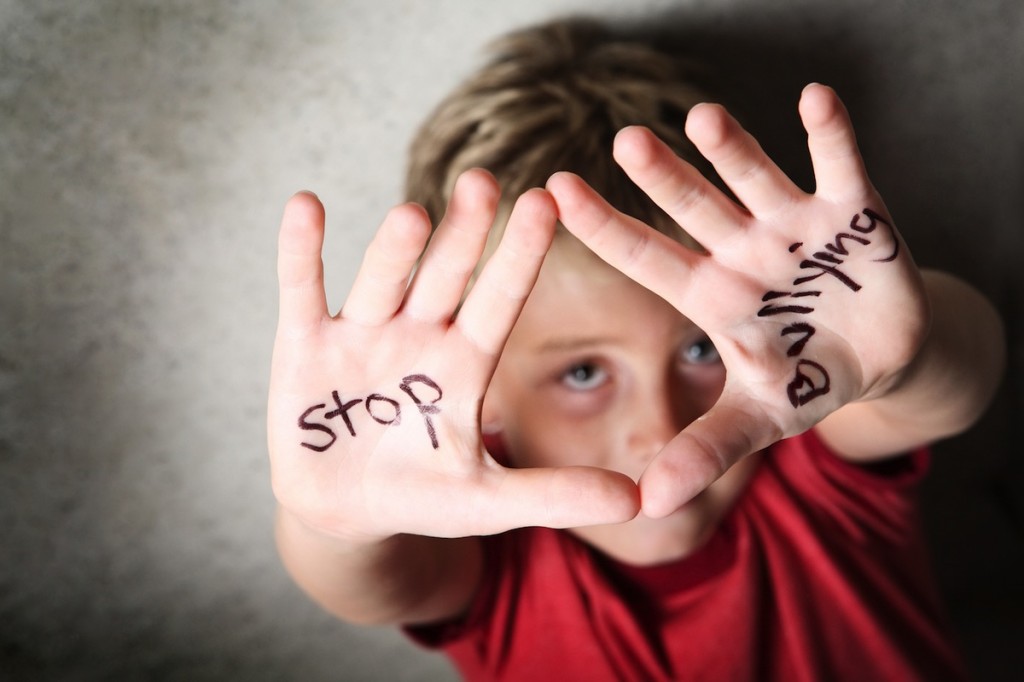 A couple of weeks ago I got contacted by Teodor Reljic from MaltaToday to discuss about the subject of bullying in schools in Malta. It appears that Malta has one of the highest bullying rates reported by 10-year-olds according to the 2011 Progress in International Reading Literacy Study (PIRLS) which in my eyes is scary: 36% of Maltese pupils indicated that they were bullied on a monthly basis, and 22% on a weekly basis.
Click here to read the article in full as it appeared on the newspaper.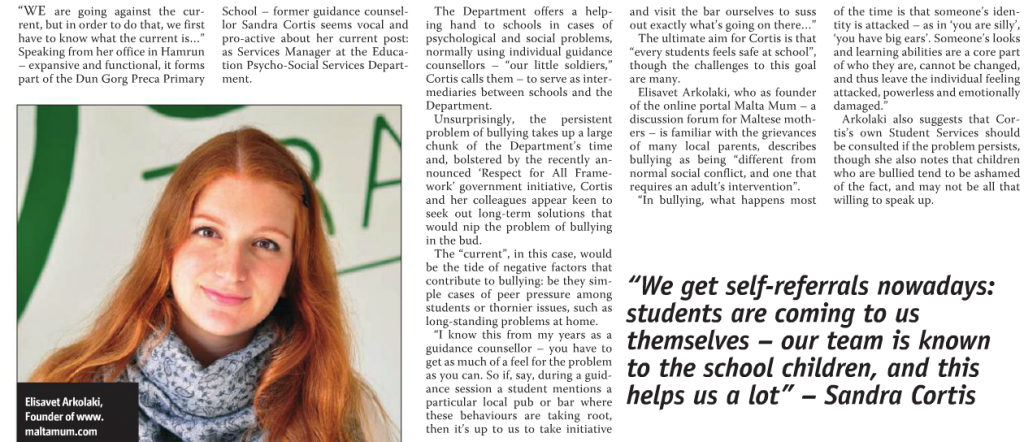 On a different note, a Maltamum Facebook page fan, who would prefer to remain anonymous, spoke up and wanted to share with us her side of the story.
– Do you think bullying in schools is a legitimate concern all across Malta?
Yes it is, but some schools give it more importance I suppose especially private schools because they employ special people to deal with behavior problems.
– What have been some of the most effective ways that you've dealt with bullying?
At the beginning its best to tell your child to tell the teacher. If it gets out of hand then the parent should talk to the teacher and then the head. The worst thing is that every parent defends his child so it won't be easy .. so its best that the child confronts the problem.
– How has the advent of social media added to the bullying problem and consequently, your way of dealing with it?
Till now my kids are still young for them to get bullied with social media but yes I know many cases where kids get bullied and insulted on Facebook – I totally recommend that kids should not have a Facebook profile but I am sure some kids will want Facebook due to peer pressure. From a young age parents should teach kids not to give in to what friends do and say and not go with the flow.
– What have been some of the most effective ways you've dealt with bullying in the past?
I think the best thing is to confront the person who is bullying you, give advice to the child, teach the child that its not right to be bullied and no one is less than anyone else but that kids who bully are kids that have some sort of family problem or were brought up in a rough environment where people belittle them thus causing them to project what they pass through on others.
– Do you think the government and schools provide enough support for bullying victims?
I don't think they do, no, but yet again we have come into an era when if we had to give things so much importance and kids know it … It's not the first time I hear a child say I will call 179 if you don t stop it .. Children nowadays are being listened to and we have give them power .. too much power and there will be a time when children will use all this to obtain what they want .. eg I will tell nurse at school that you have punished me … there has to be support but each individual case has to be seen to case by case.
One thing for sure if someone is a bully one has to see what is troubling the kid, one has to see the way this kid is being brought up ! Kids need to be loved, feel wanted and secure in order to have space to grow up into respectable individuals.
Category: Interviews, Resources for Malta Mums